Lower MOP Interchange Yard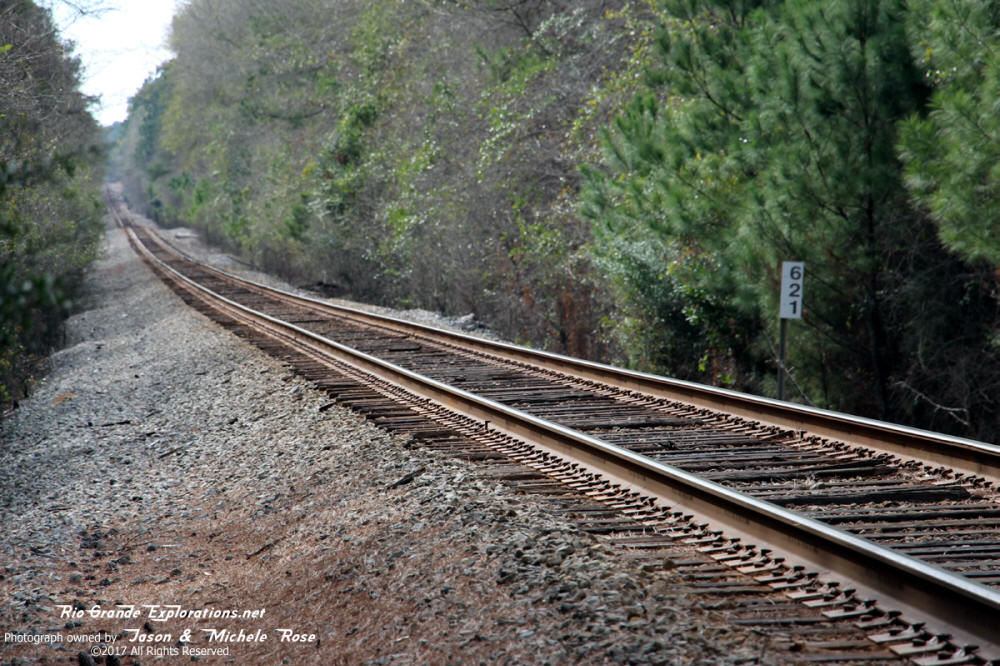 Looking south on Union Pacific's Lake Charles Subdivision.
The RR&G / Missouri Pacific Interchange Yard was behind the photographer.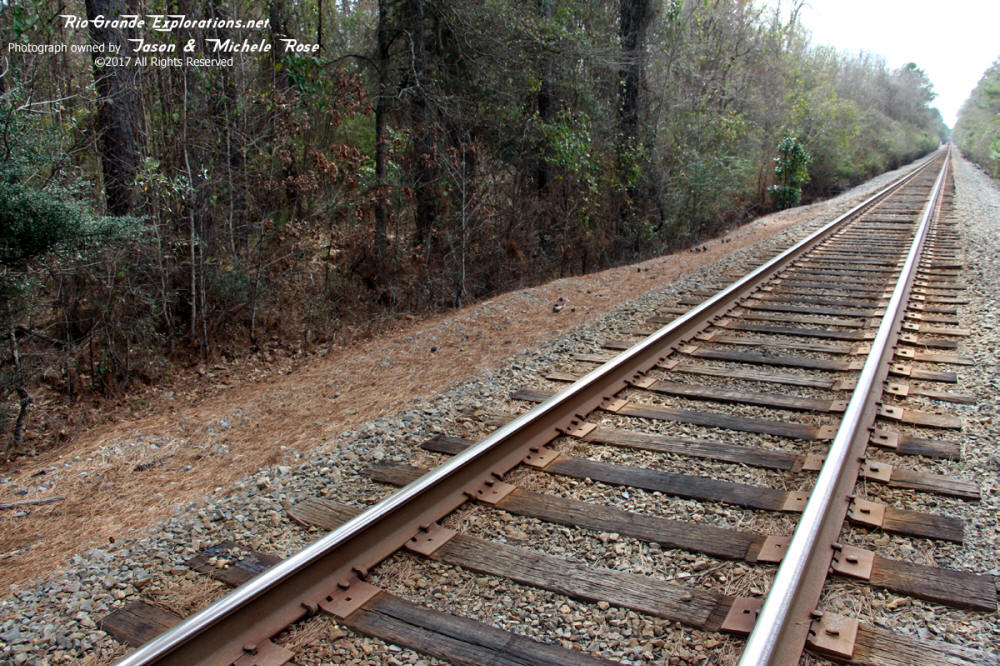 The interchange track was located here. It was removed long ago by the UP/MOP.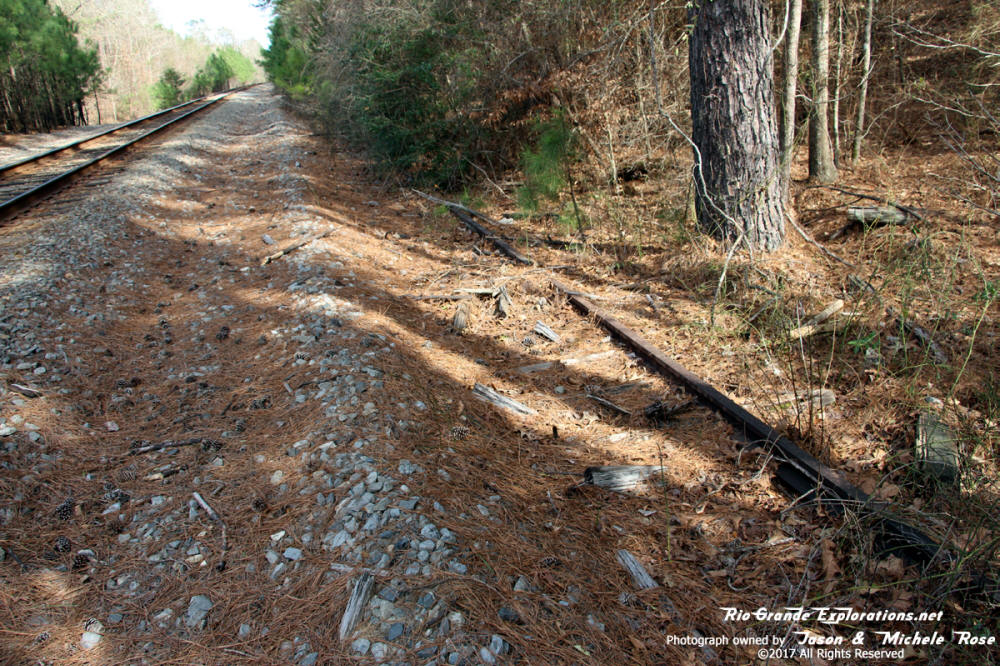 Remains of the RR&G track.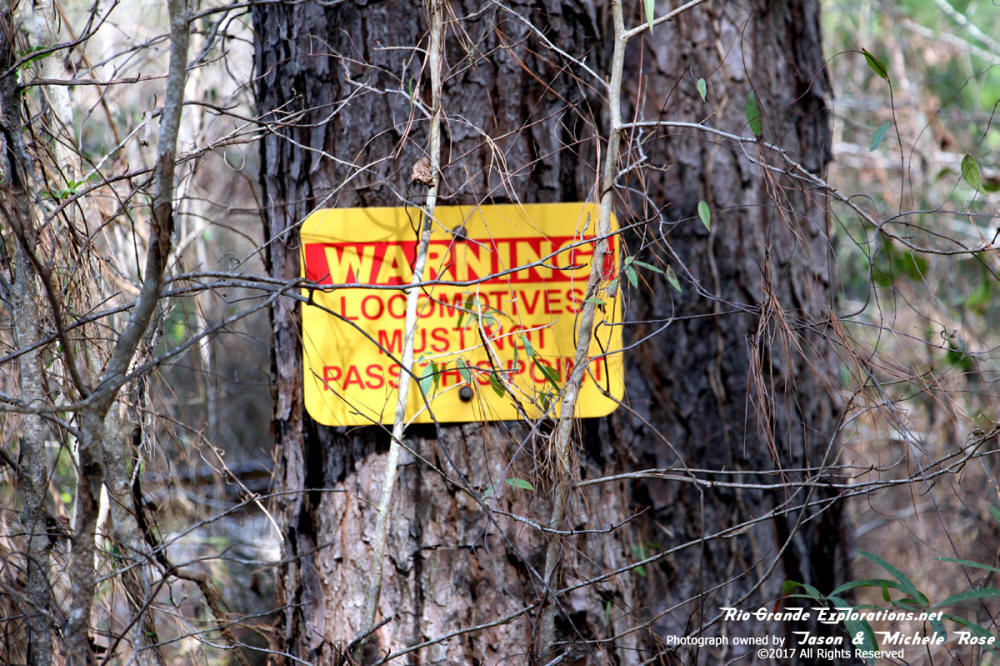 At the end-of-servicable-track, some wag posted this sign in recent years.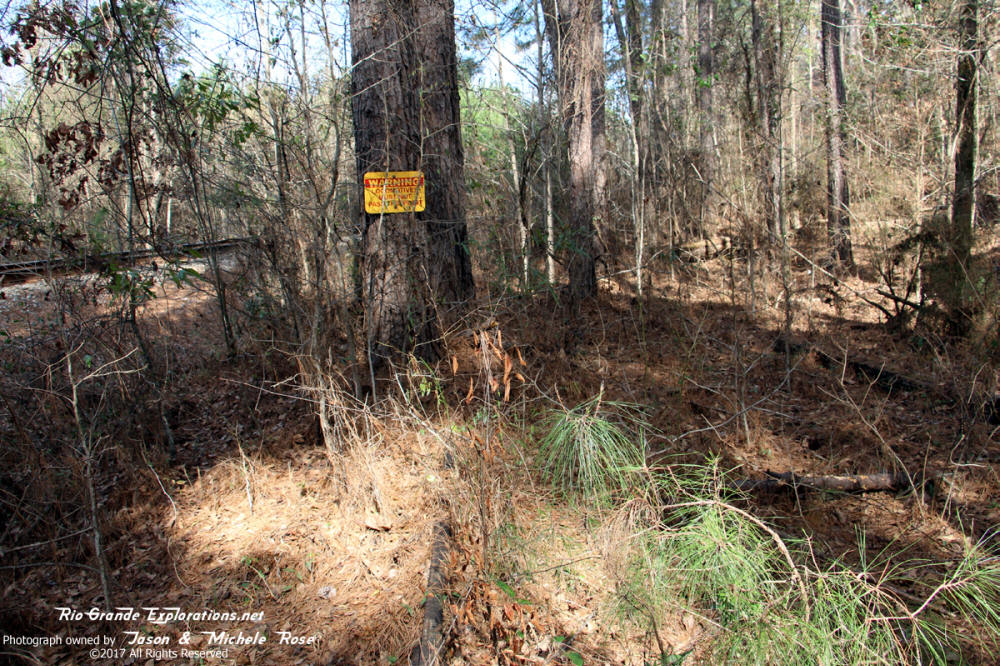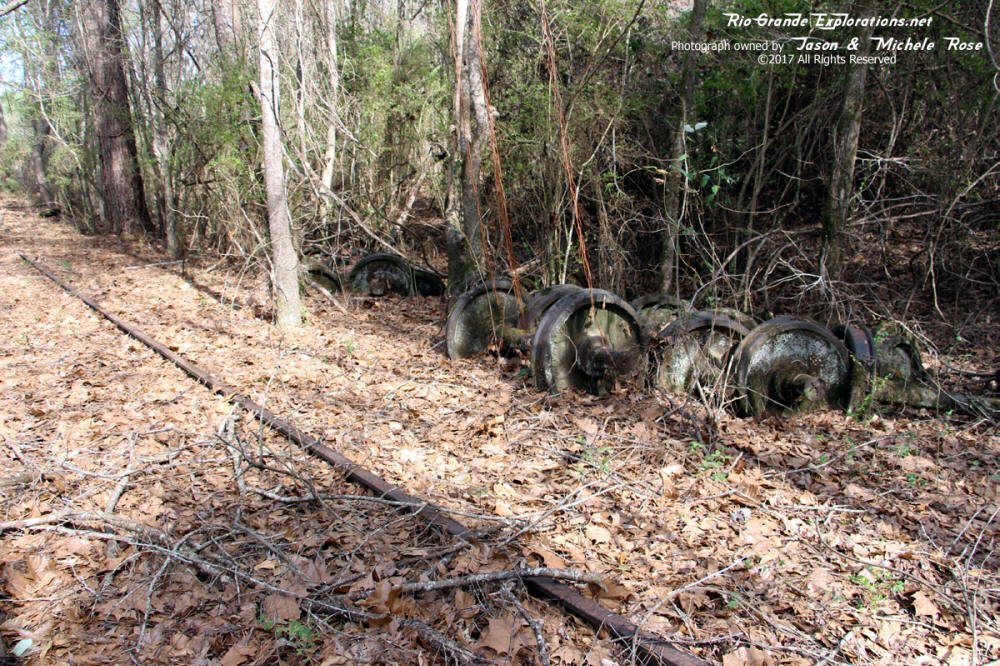 Wheels in the woods near the interchange yard on the RR&G track.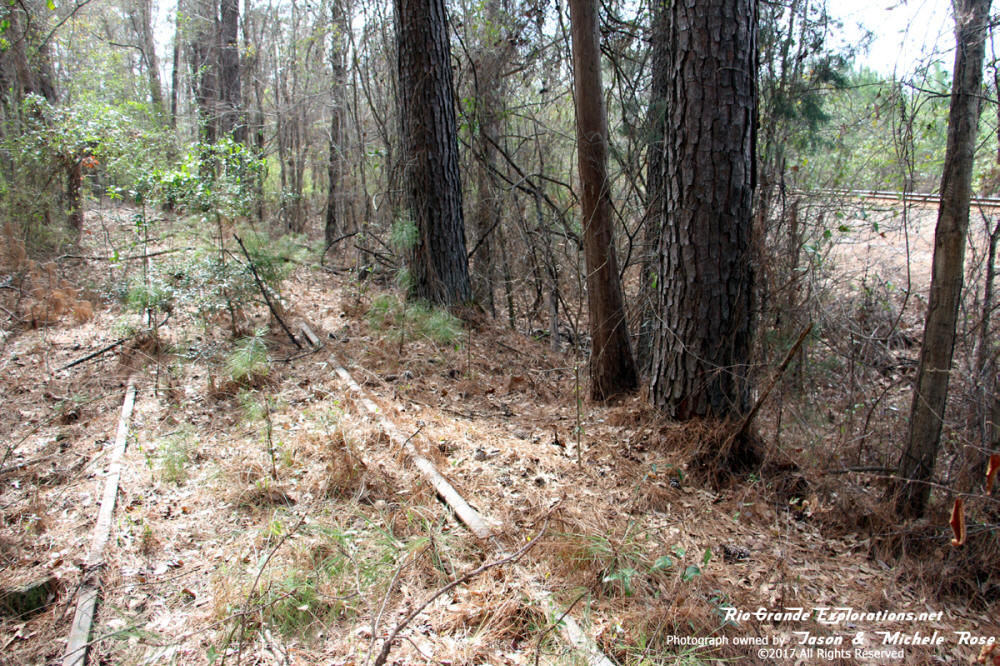 Looking towards MOP Jct from the End-of-Track. The UP line is visible to the right.