Original Long Leaf Jct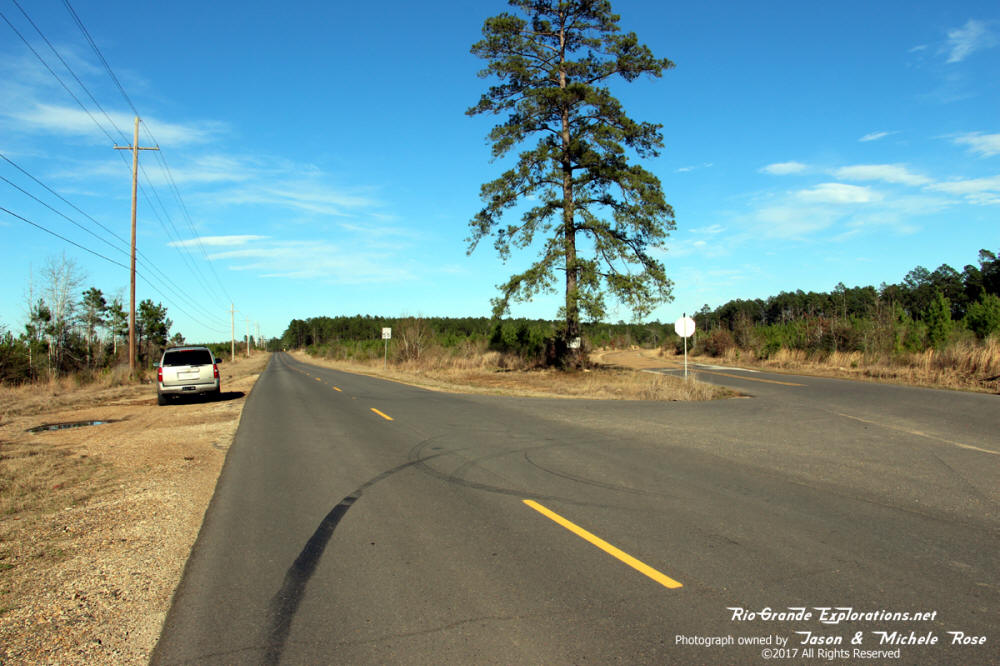 Looking northeast across LA 497. The SE leg of Long Leat Jct Wye crossed here.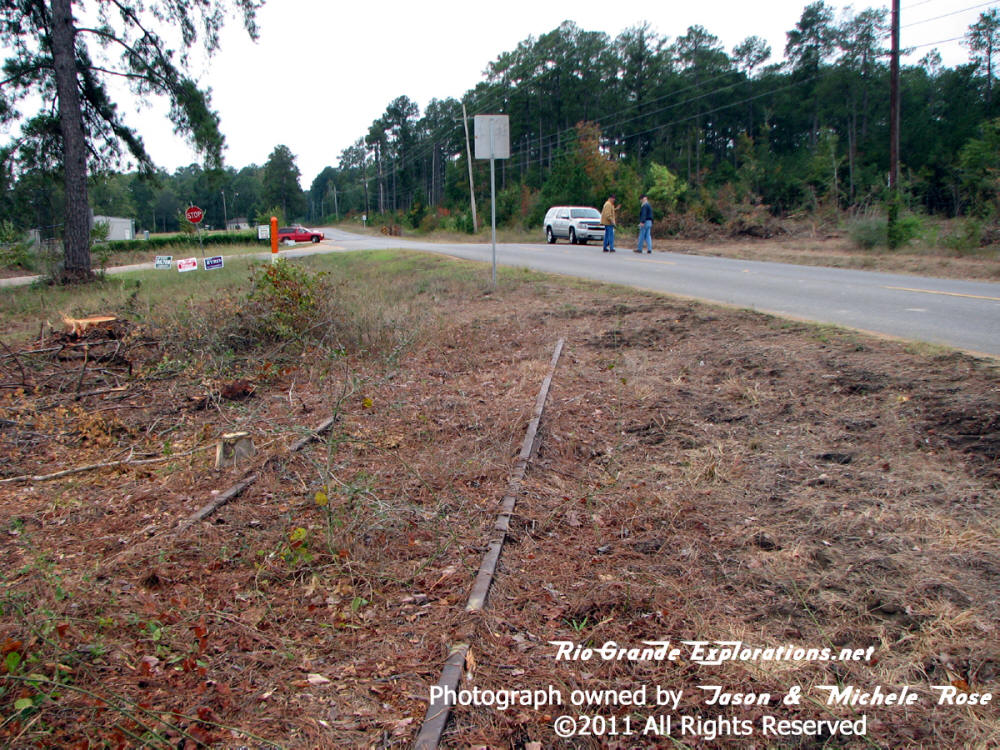 The Parish (County) illegally ripped out the Wye crossings in the 1990's. They have not yet replaced them or made restitution.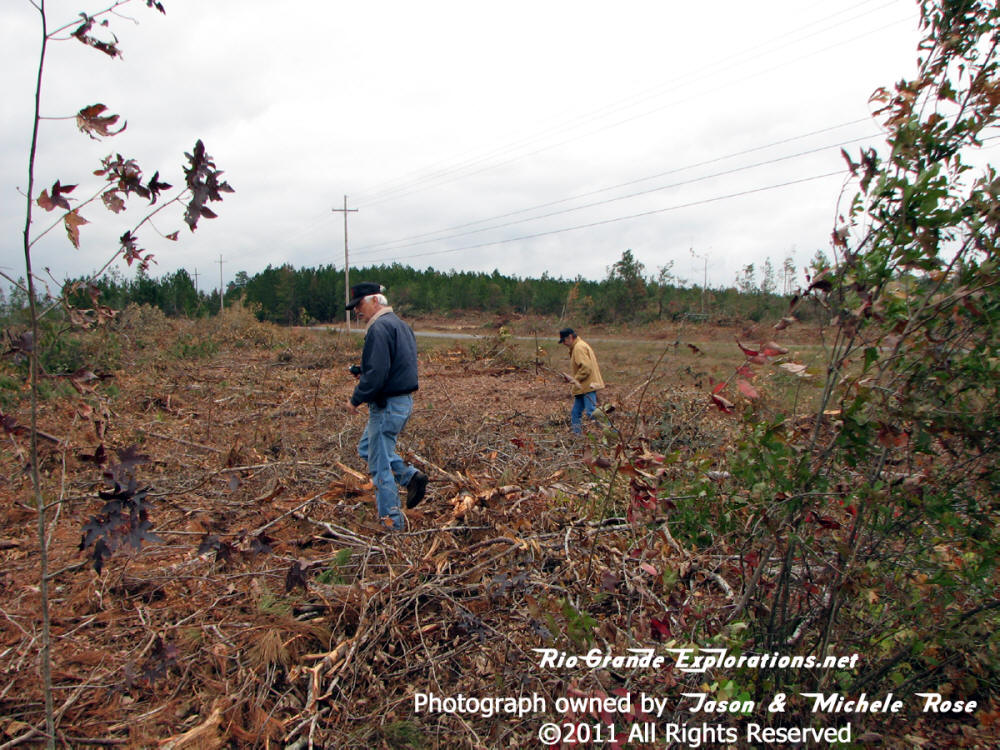 Hiking along the southwest leg in the newly cutover forest. The Crowell Lumber Company cut this in 2011,
giving us a clear look at the site for the first time since the SFHM was founded.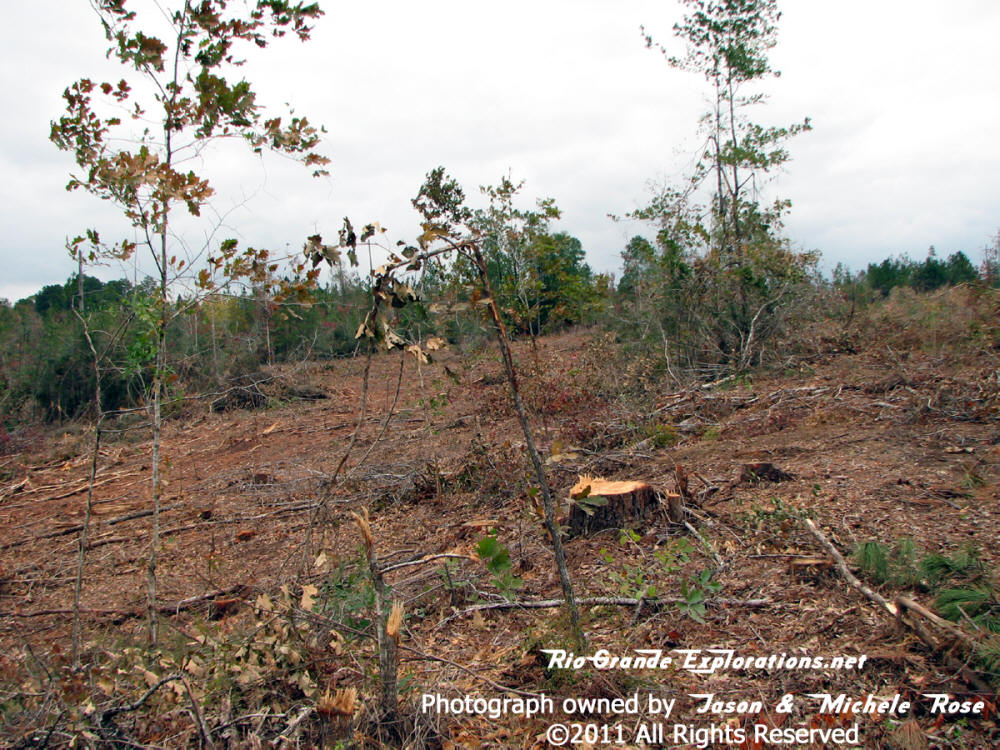 This is approximately the area the new Wye could be located.
Nearly all of the original Wye rails are still in place, including the switches.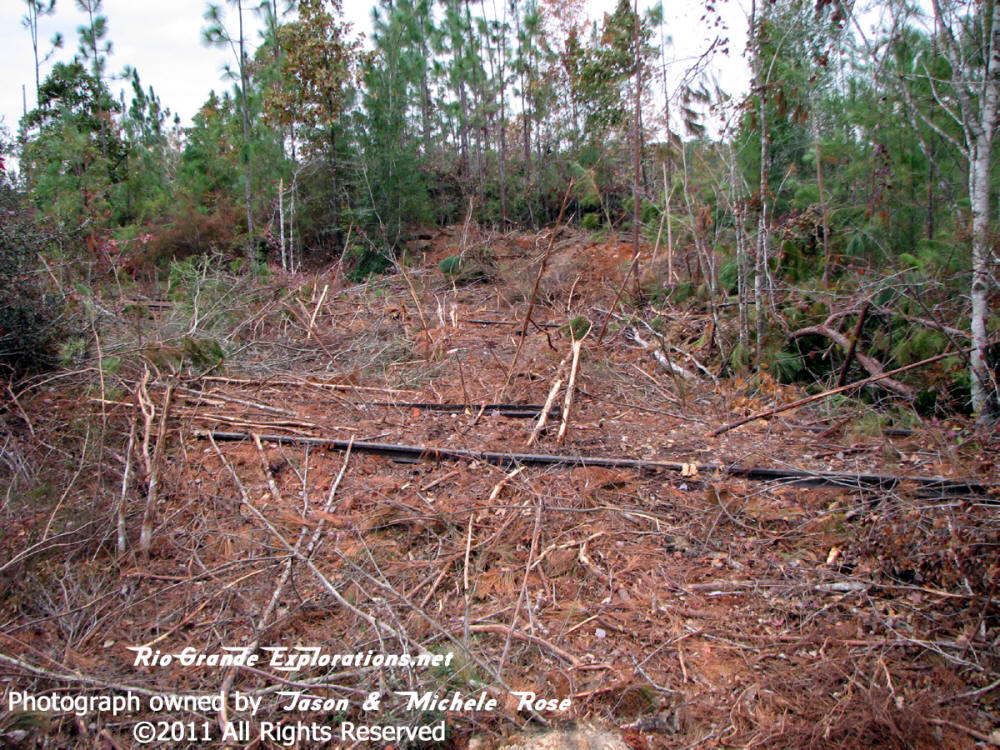 The north leg is in the foreground. The southeast leg is in the background. They met about 20 yards to the right.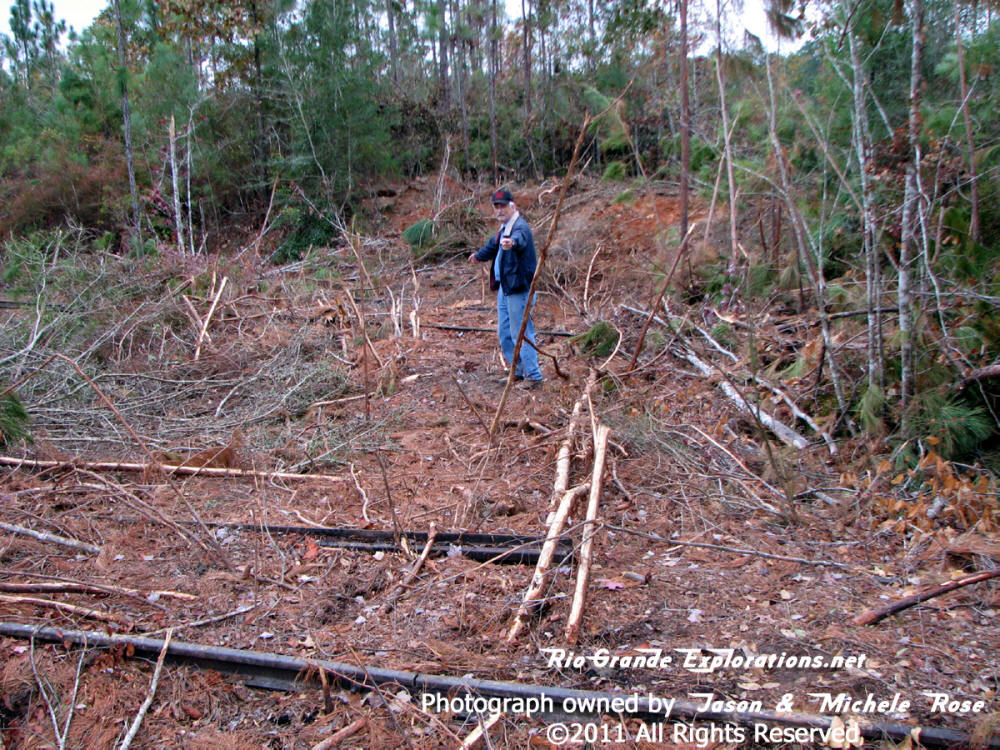 Everett points out the two legs of the wye from the photo above.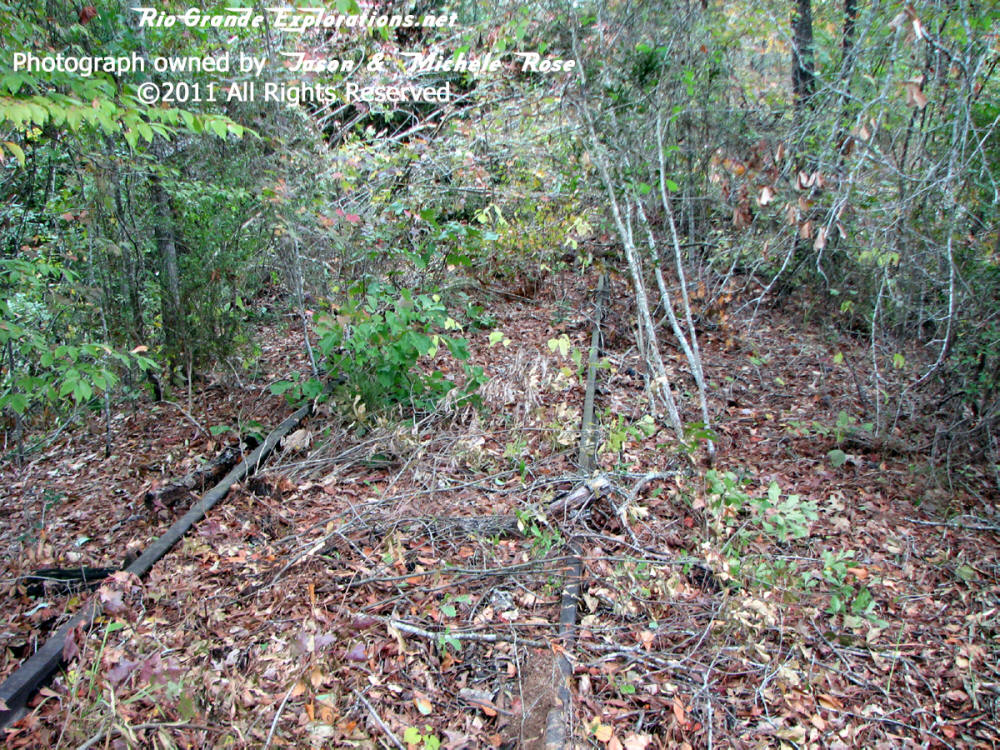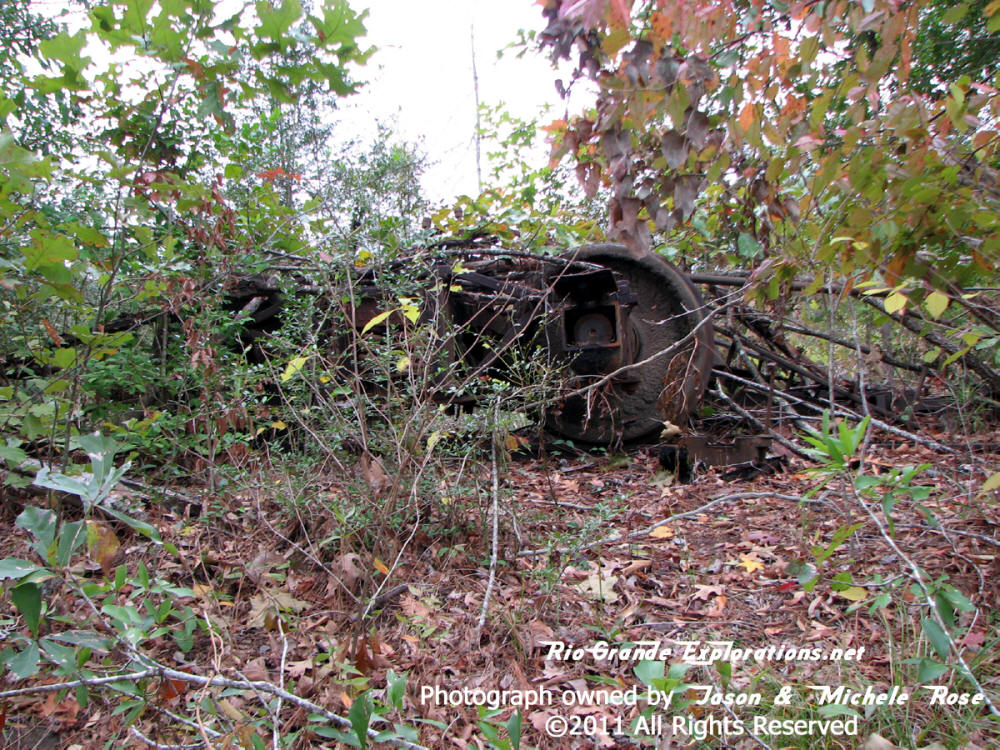 Several sets of trucks are still stored at the west end of the Wye.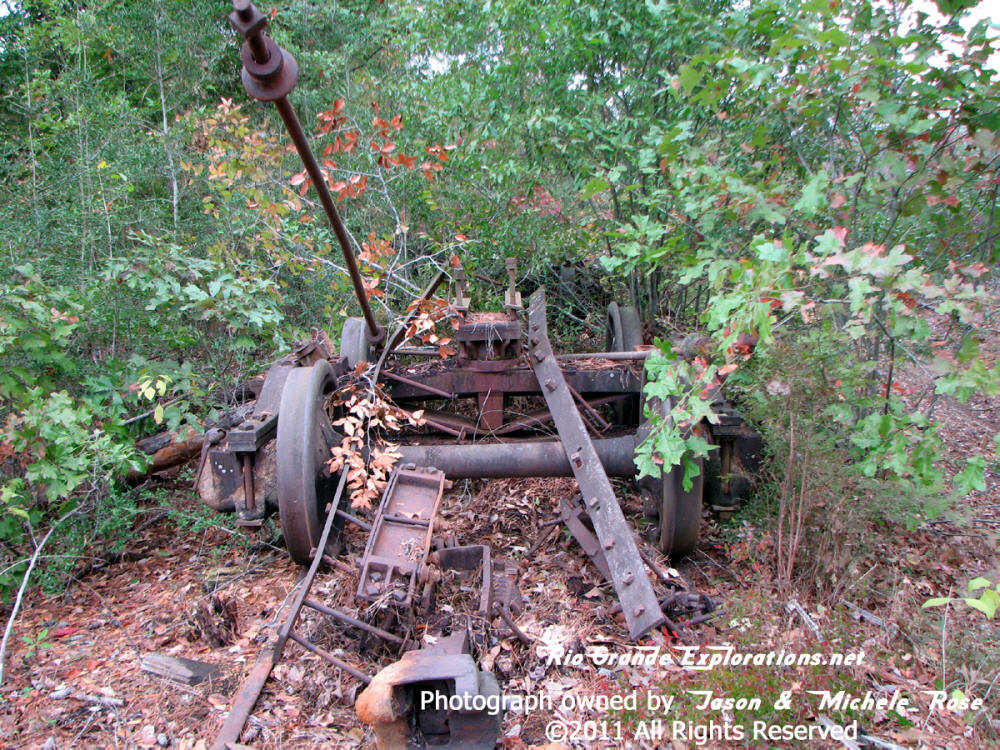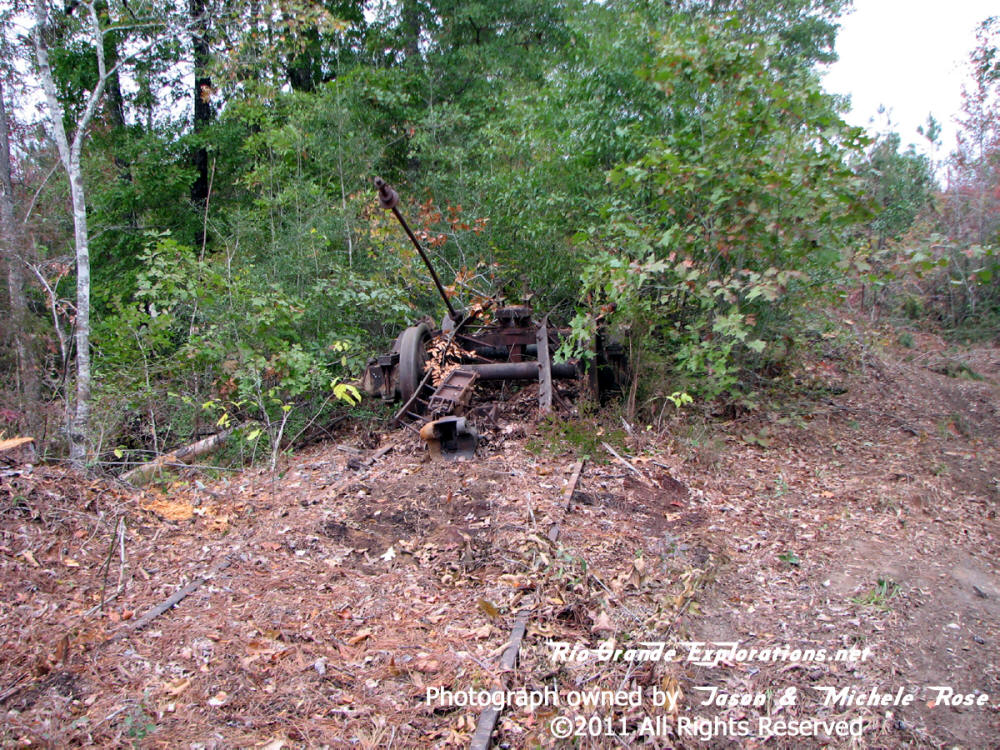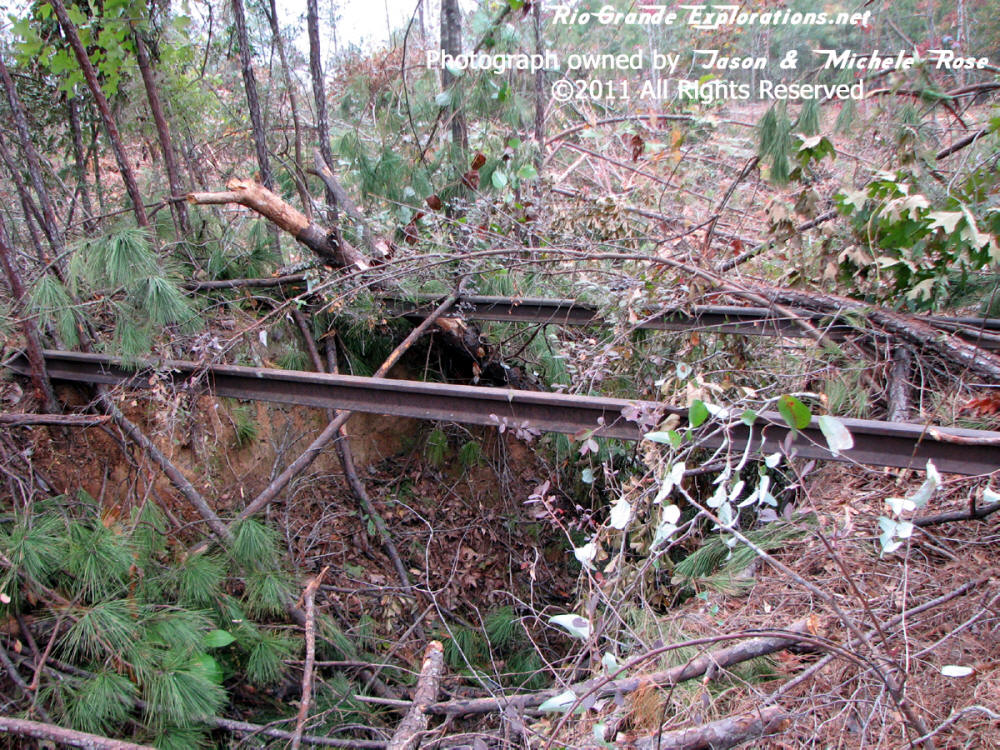 On the southeast leg, across LA 497, there is a severe washout.