Work Session #2
ACCOMPLISHMENTS
February 17-19, 2017
To join the fun next time, contact the railroad at: WorkSession @ RedRiverAndGulf.net (no spaces)
We set out to restore the entire north leg of the Switchback Wye to service this weekend, including building a bridge where a washout occurred. However, the ties are in far worse shape than we initially realized. The plan quickly shifted to "let's get as far as we can in making the track serviceable so we can deliver supplies to the washout site." It is now clear that we will need to bring in a backhoe to completely rebuild both legs of the wye. Plans are underway and will be announced in the coming weeks.
We cleared everything down to the washout and got 80% of that restored to service for motorcar use.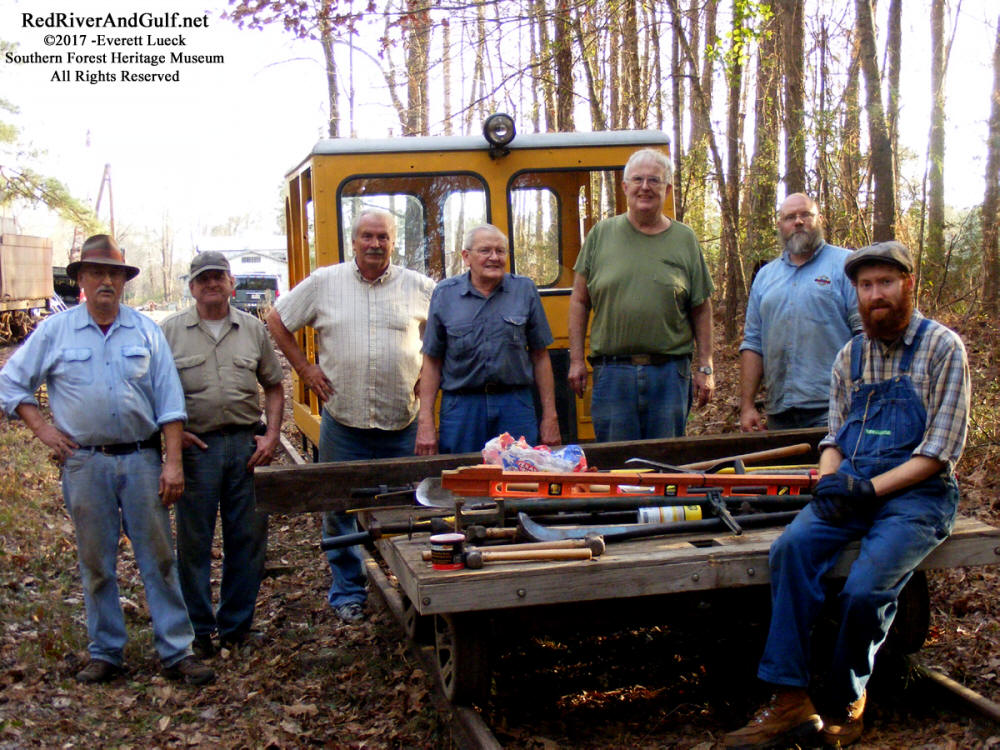 The Crew of Work Session #2
Left to Right
Everett - David - Bill - Dave - John - Jason - Tucker
Not pictured: Harry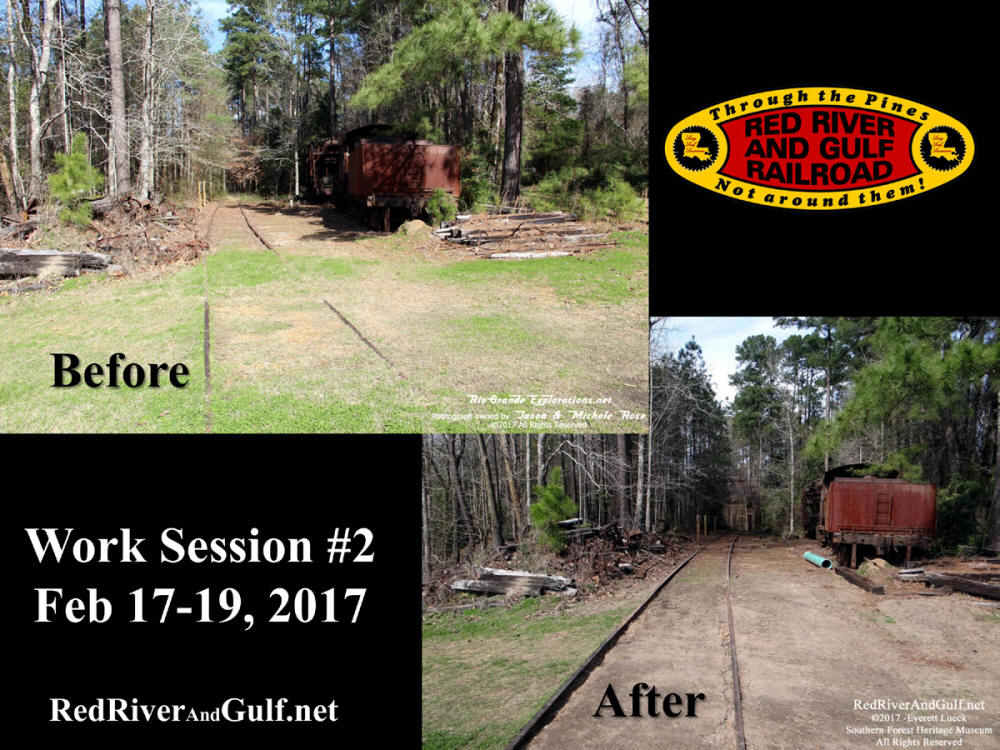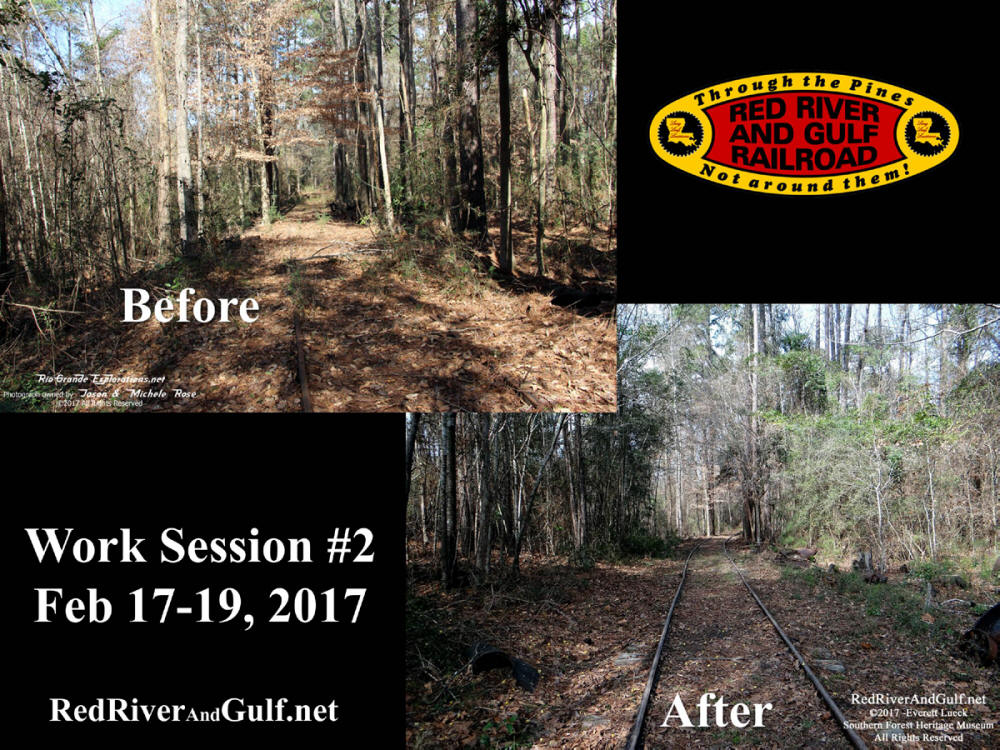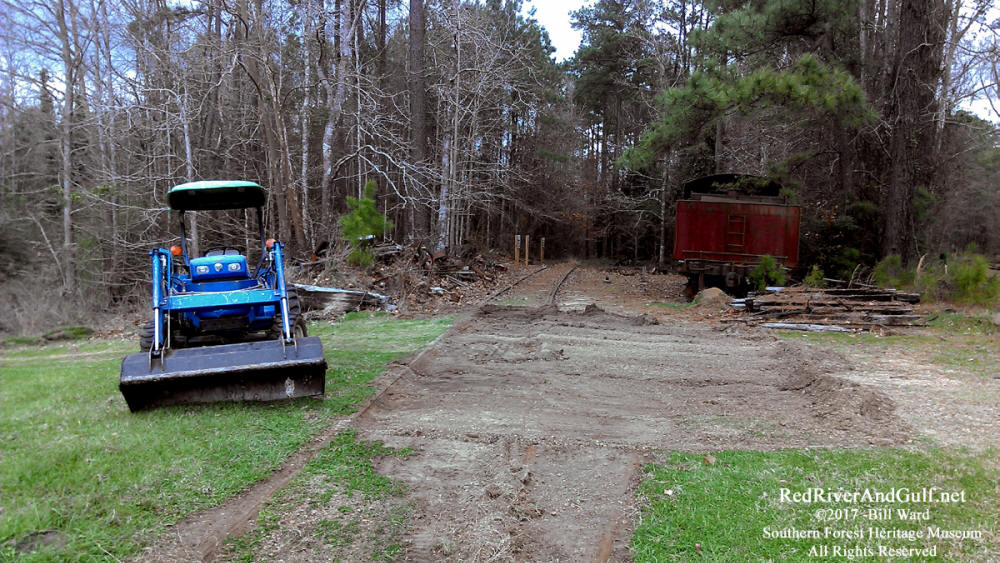 Prior to the weekend, Dave & Bill Ward cleared the crossing of mud and grass.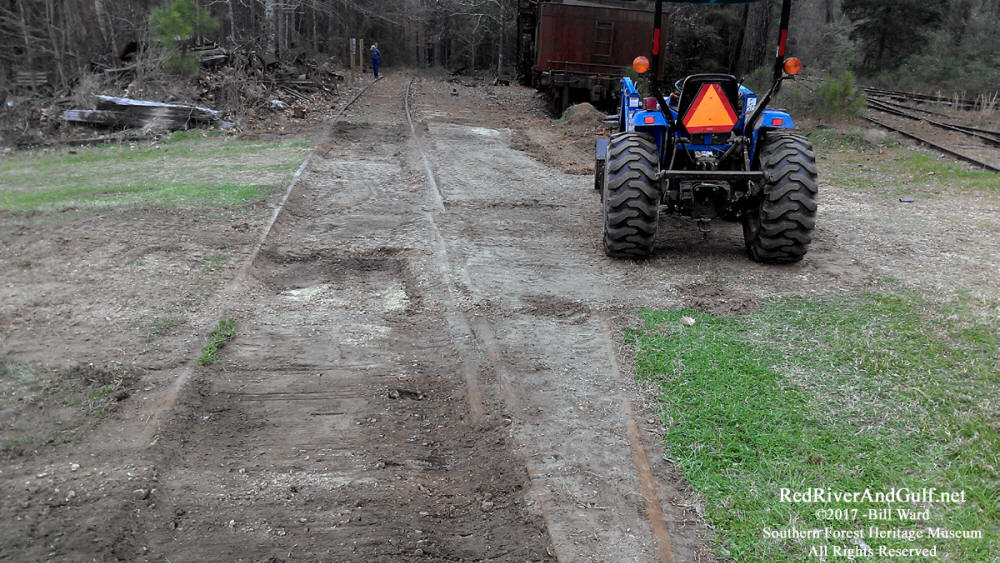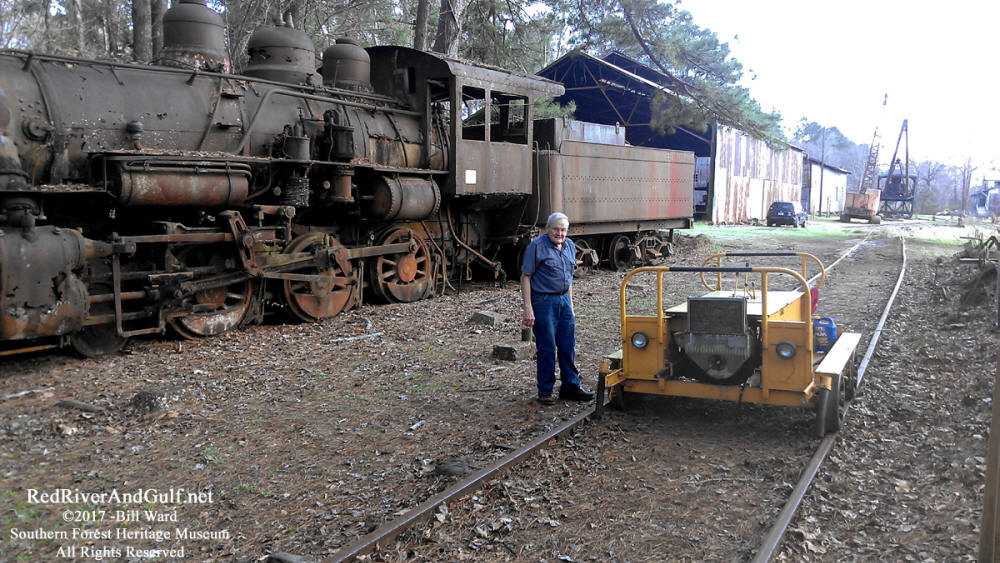 Dave
Everett gets busy with the trimmer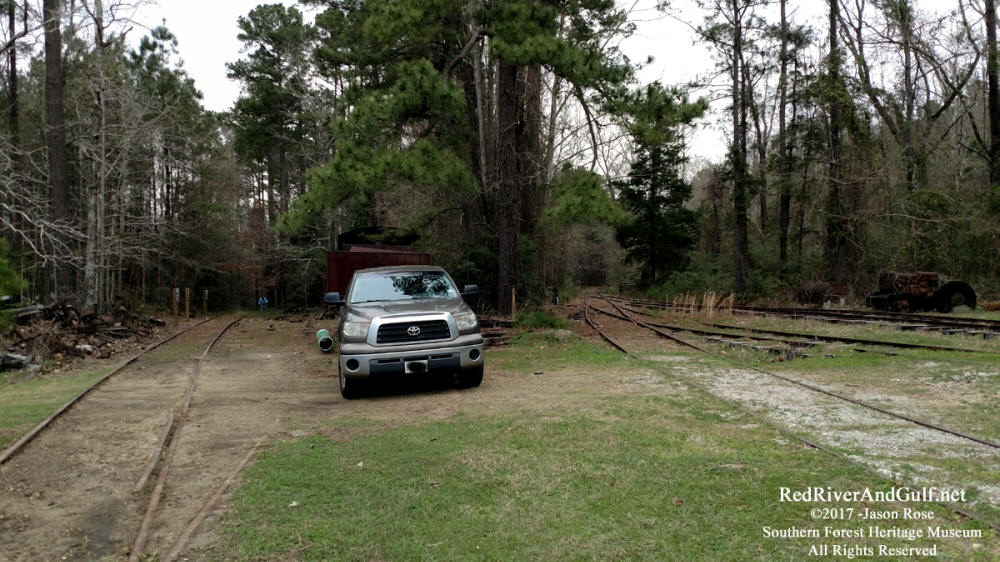 Artsy shot of Jason's truck between the Switchback Wye (left) and the Mainline (right)
Everett supervises while Jason & Tucker pound some spikes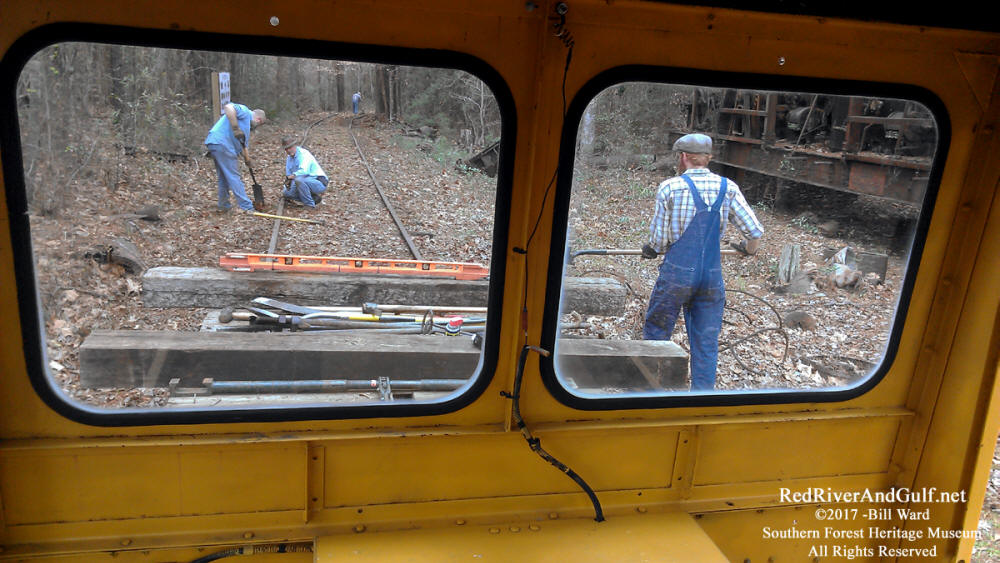 View from RR&G M2 - A Fairmont A4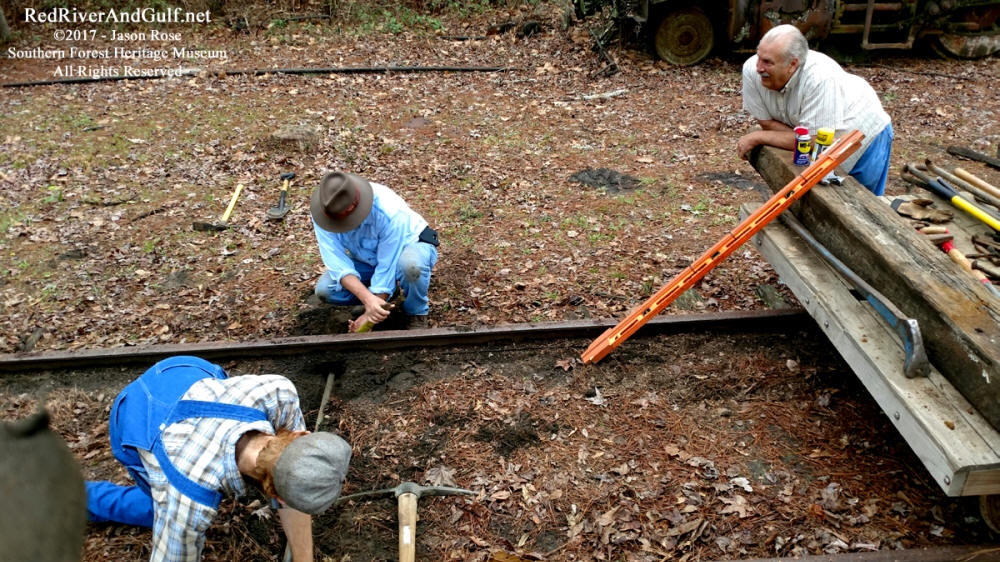 Installing a gauge bar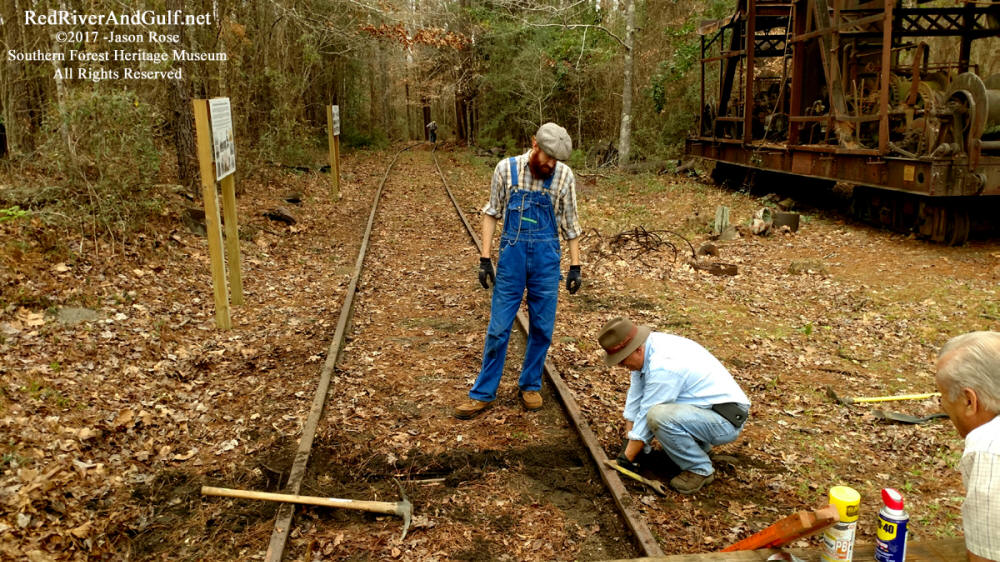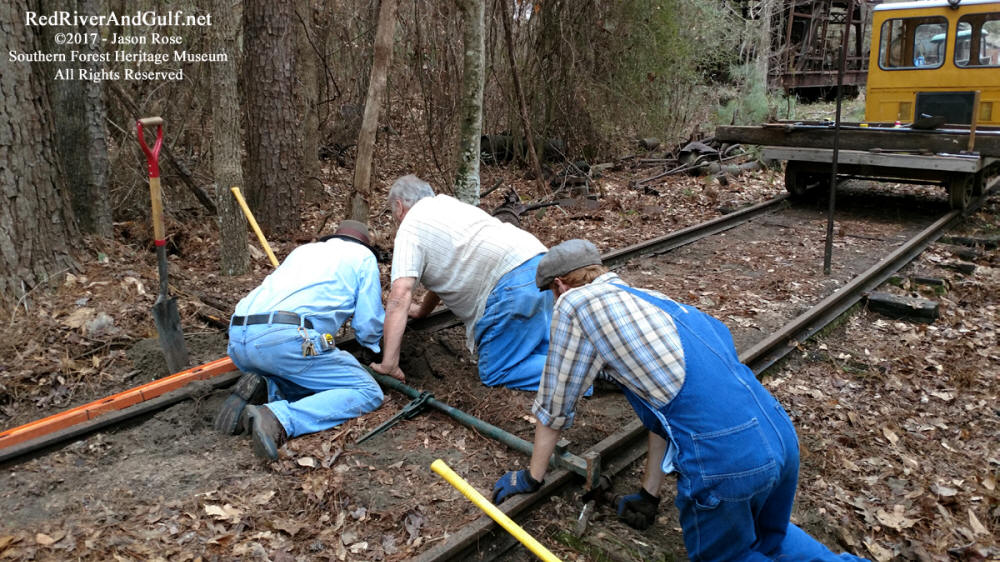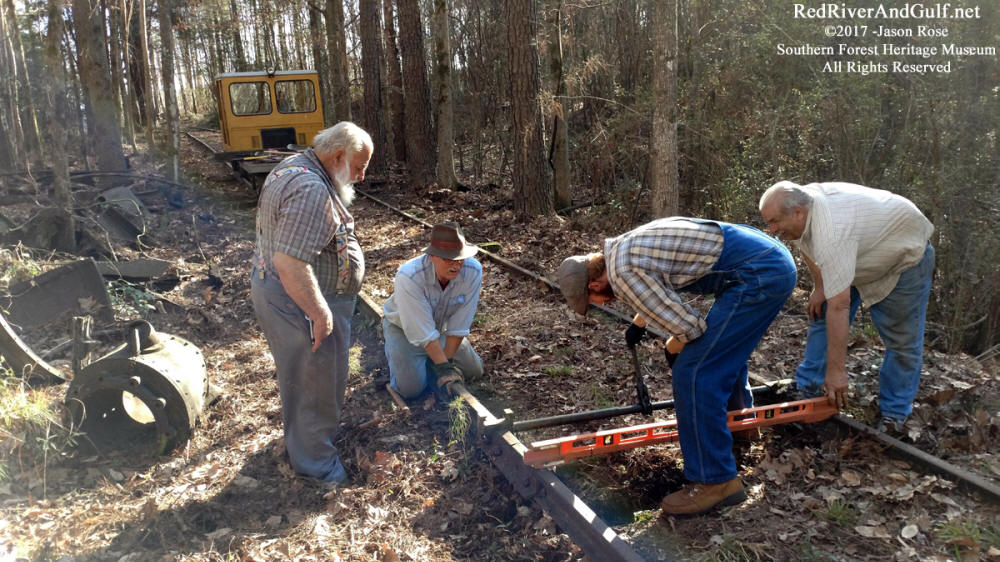 Harry - Everett - Tucker - Bill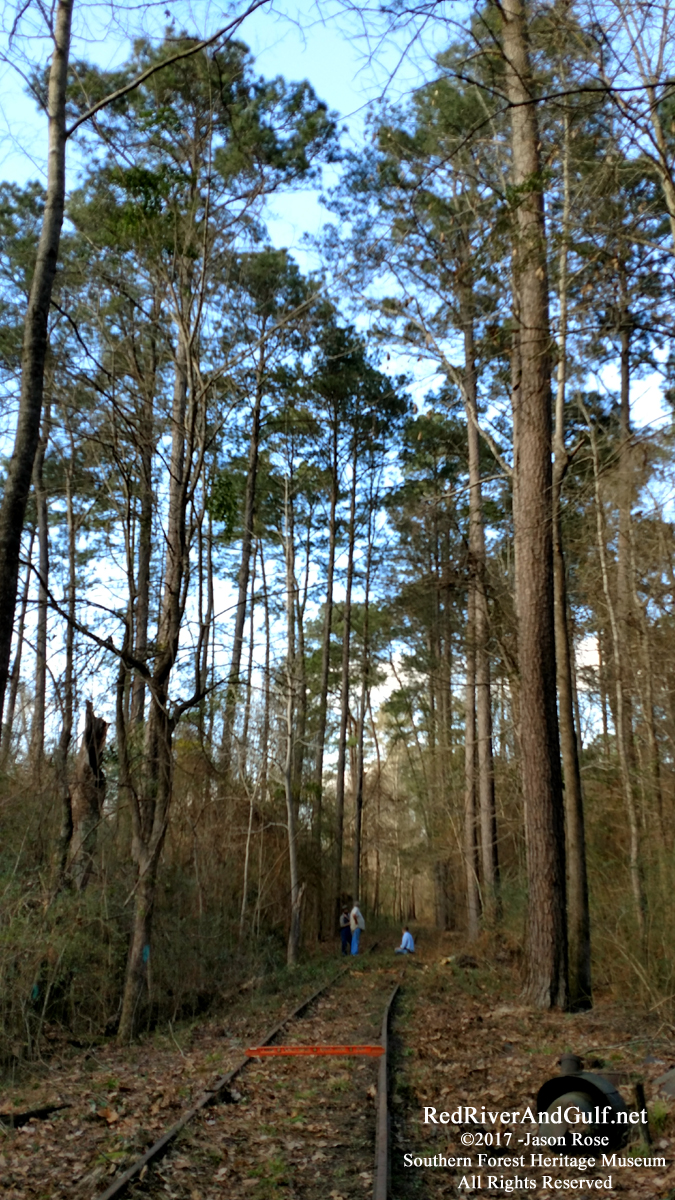 As our slogan proclaims:
THROUGH THE PINES, NOT AROUND THEM!!
Everett leans in to adjust a rail-bender. We used this century old device to smooth out a kink.
IT WORKED!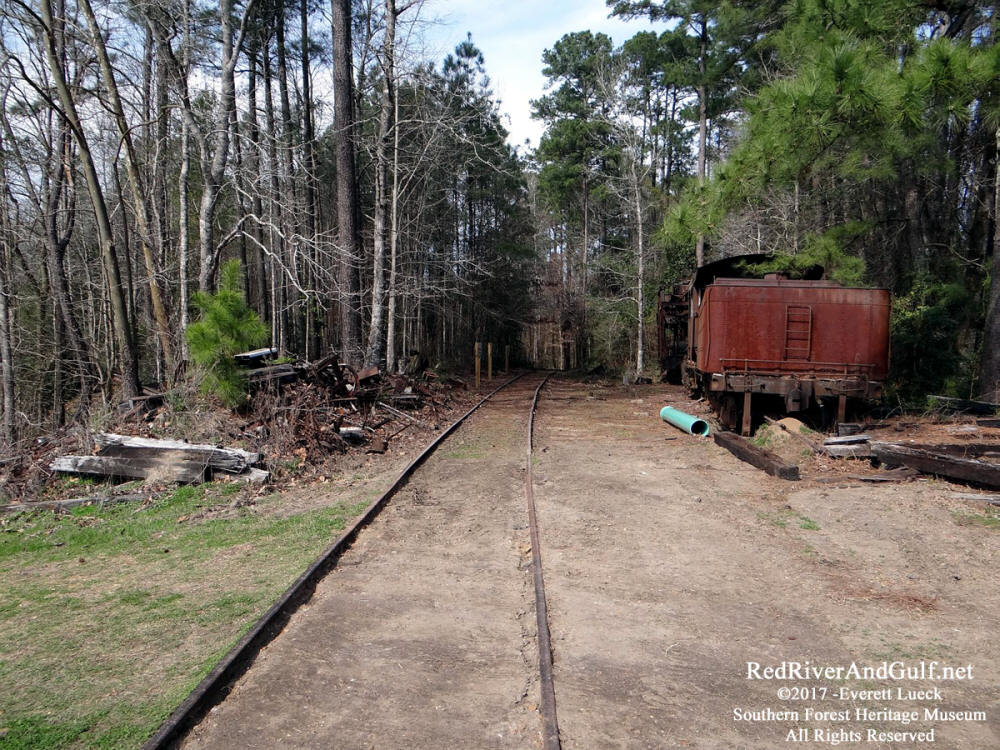 Sure looks a LOT better.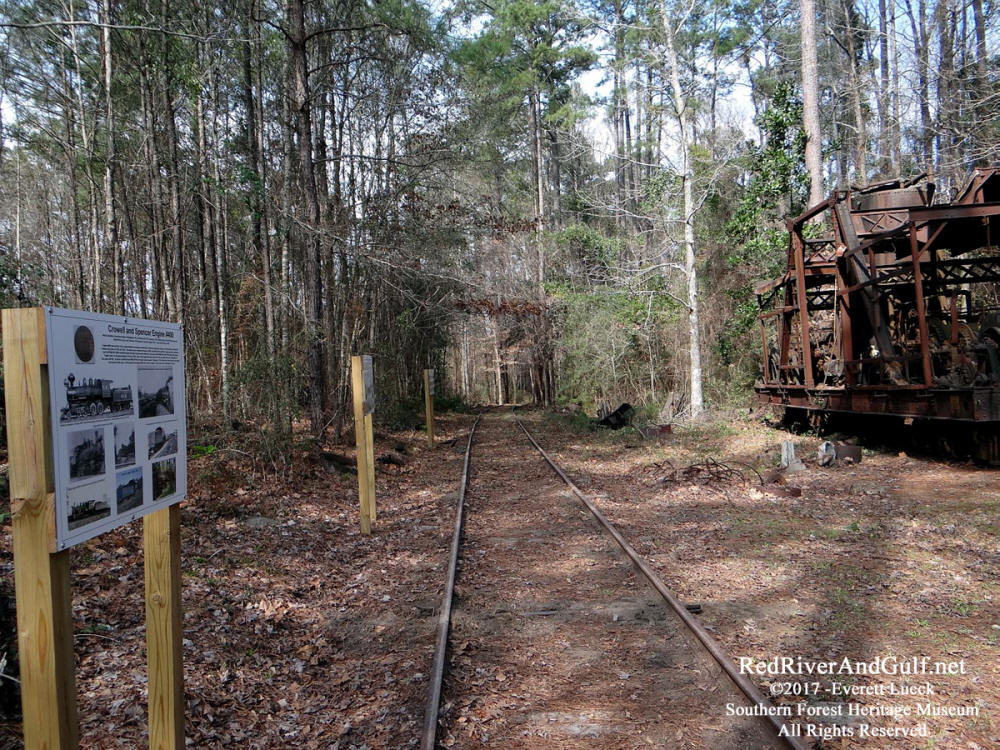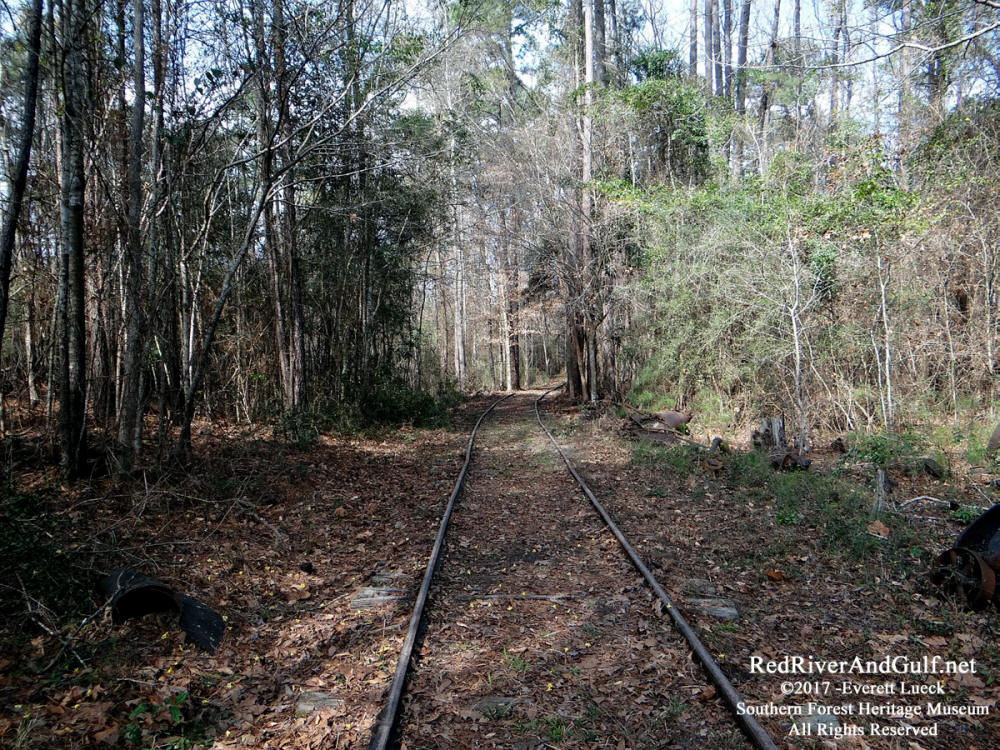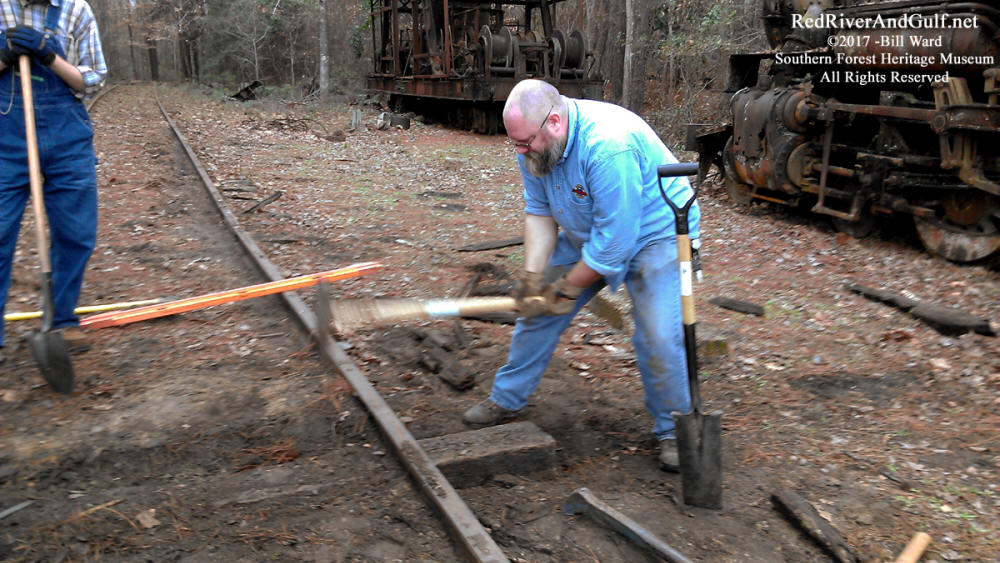 Driving more spikes.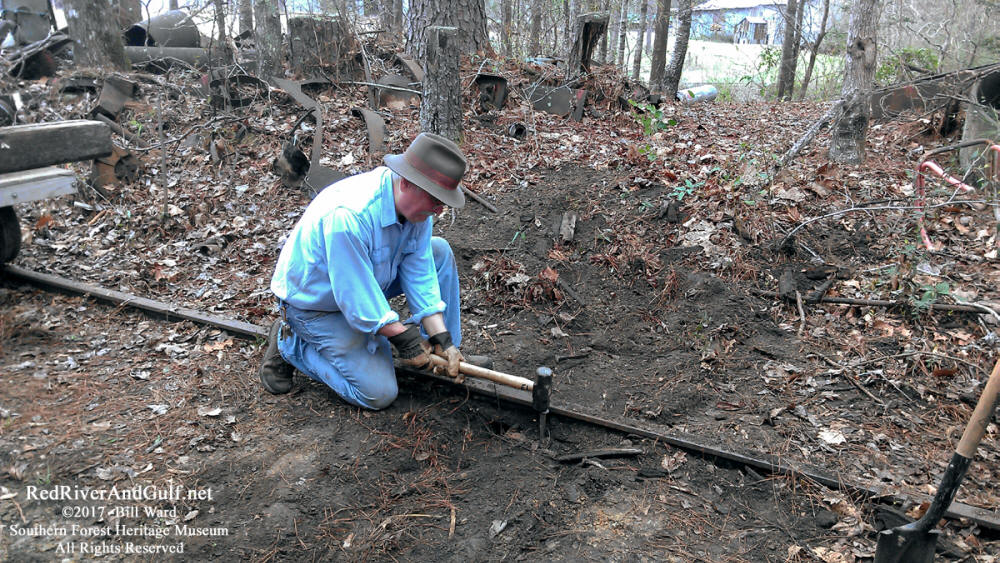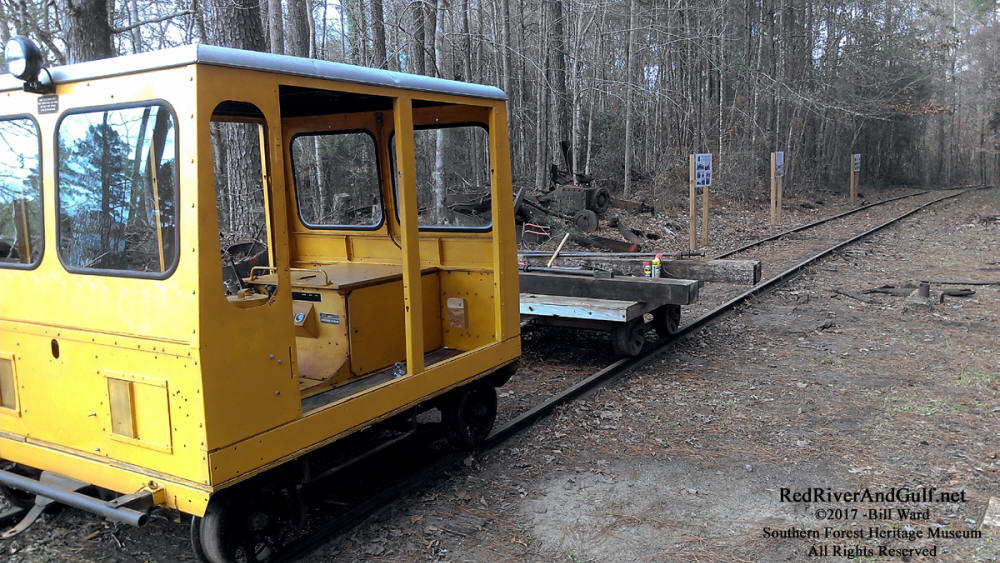 The "work train" heads to the barn for the night.