Work Session #2
February 18-19, 2017
To join the fun, contact the railroad at: WorkSession @ RedRiverAndGulf.net (no spaces)
When the Long Leaf Loop was constructed in 2009, the Switchback between the Engine House and Commissary was transformed into a Wye. However, it was not needed in that capacity and the track has languished over the past 8 years. With enhanced railroad operations on the horizon, we will have use for a wye. So, the focus of the first part of 2017 will be the rehabilitation of this section of track. Brush and trees need to be cleared and a washout repaired. In addition, a bridge on the west leg needs to be rebuilt to support the weight of the M4 and a locomotive.
Our efforts for Work Session #2 will focus only on the north leg.
Schedule
Friday Afternoon
February 17, 2017
1200 (Noon) - 1800
-Hotel kitchen (Crew Lounge) Planning Session
-Cut/trim weeds and brush along track and as far back as possible
-Blow leaf cover off of track
-Clear flangeways and rails in front of Engine House
-Replace existing switch locks with Missouri Pacific switch locks
-Distribute switch keys as necessary to operating personnel

Saturday
February 18, 2017
0800 - 1800
-Move culvert or bridge material to washout location as soon as possible
-Install culvert or bridge material at washout
-Remove loose rail below Clyde skidder
-Dig out and install 4 ties at spot of loose rail
-Replace rail and spike in place
-Install positive rail bars as necessary
-Distribute switch keys to operating personnel

Sunday
February 19, 2017
0800 - 1100
-Complete as many unfinished tasks as possible by 11 AM
-Tours of museum or operations of Motor Cars M1, M2, and M4

What to Bring (Optional)
-Chainsaw (gas)
-Loppers
-Leaf Blowers (gas)
-Machetes
-Work Gloves
-Work Boots
-A Positive Attitude (Not Optional)
Accommodations
The Long Leaf Motel will sleep several people at no charge. Rooms are first come, first served.
If we run out of space, there are reputable hotels in nearby Alexandria and Oakdale.
At the end of the weekend, we will operate some motorcars over the repaired section.
In addition, we'll allow the volunteers to run the equipment around the Loop and out to Sandersville.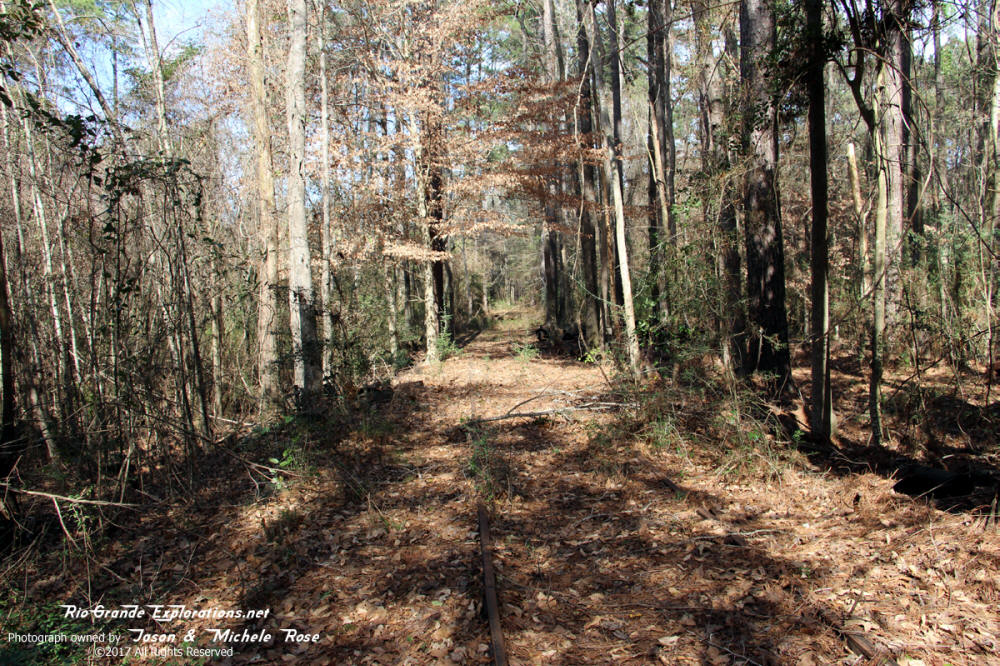 Looking west from where C&S #400 rests.
Brush needs to be cleared in this area and some ties need to be replaced.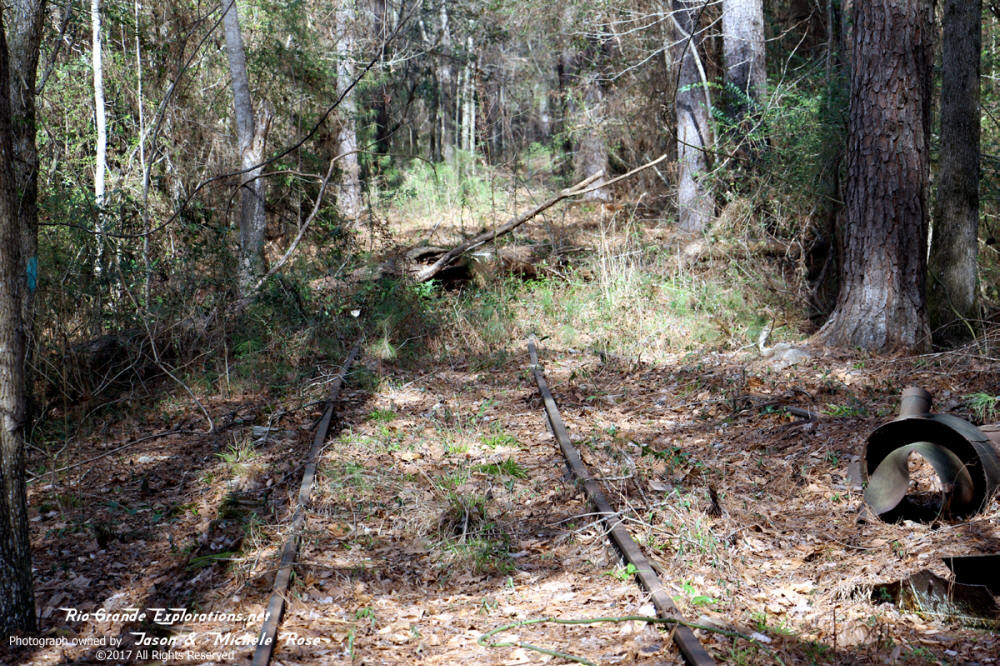 More brush and debris removal. This is easy work.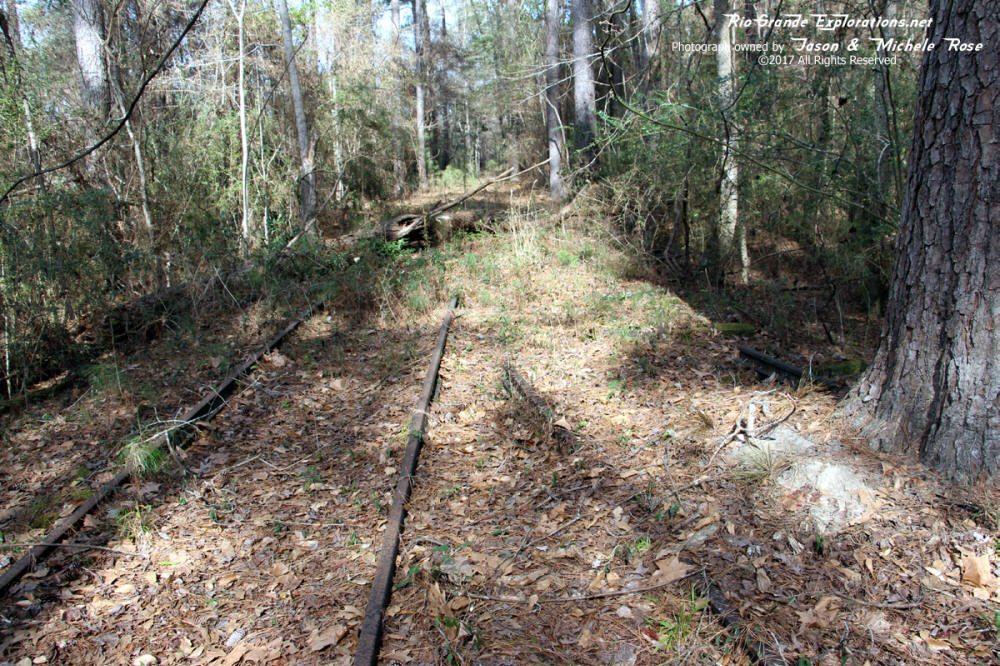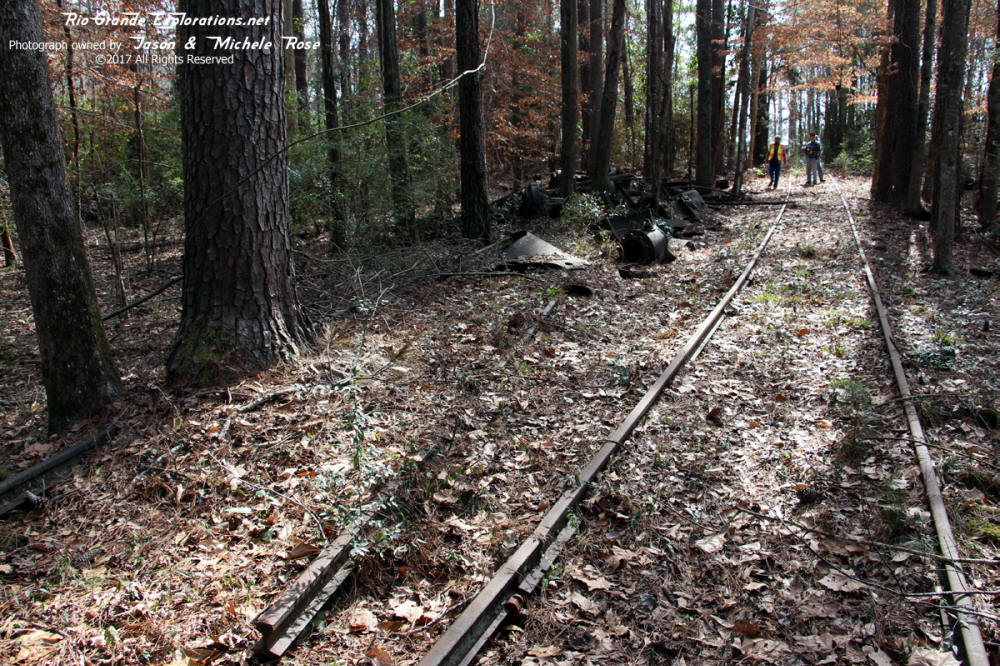 This is the Upper Clyde Switch, looking east. There are no plans at this time to clear or repair the siding.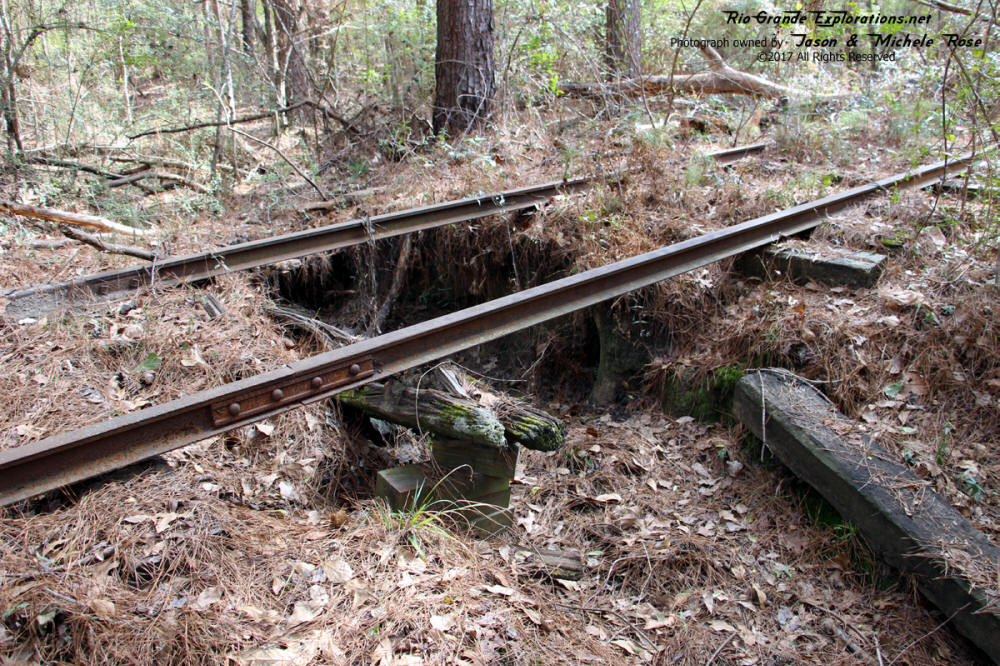 Here is the washout.
The plan is to insert a culvert and cover with dirt and ballast.
In addition, we'll use tar-soaked ties to create wing-walls on the upstream side.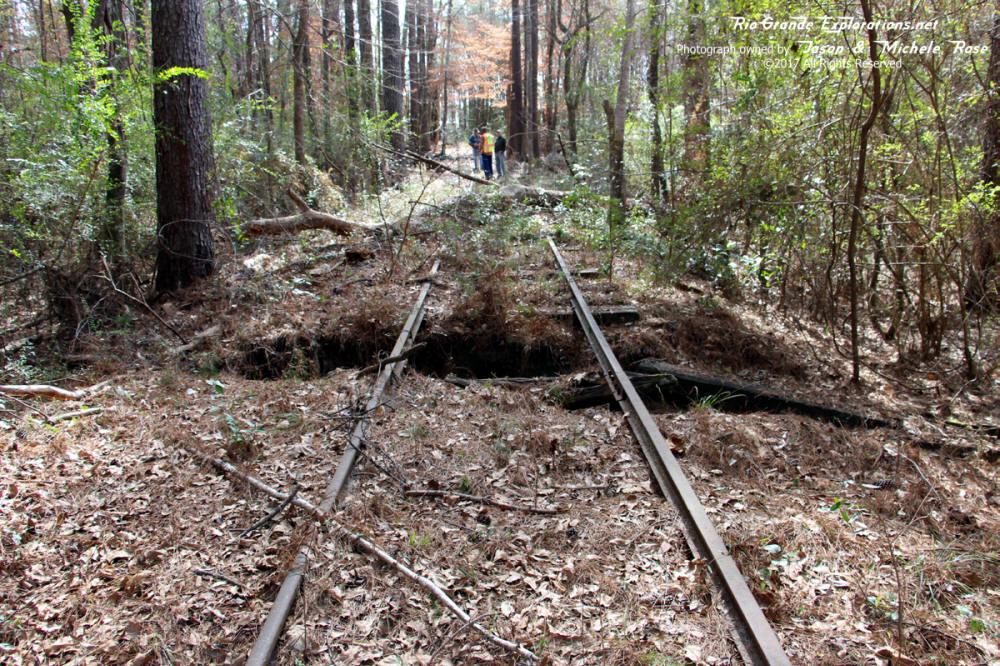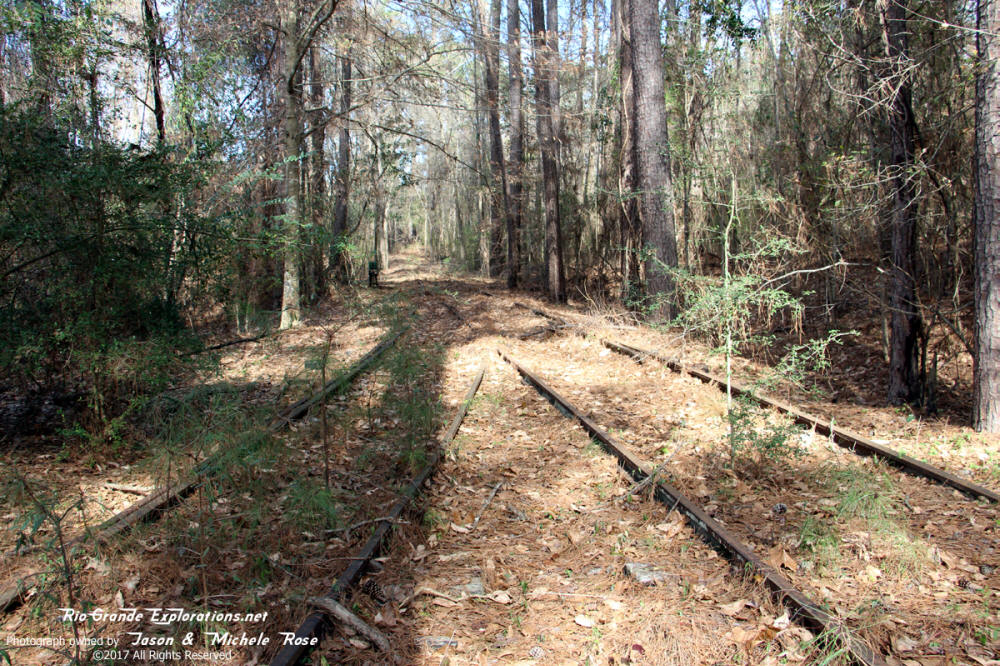 The is MOP Jct, facing west.
The west leg of the wye is on the left. The north leg on the right. The tail ends about 100 yards further on.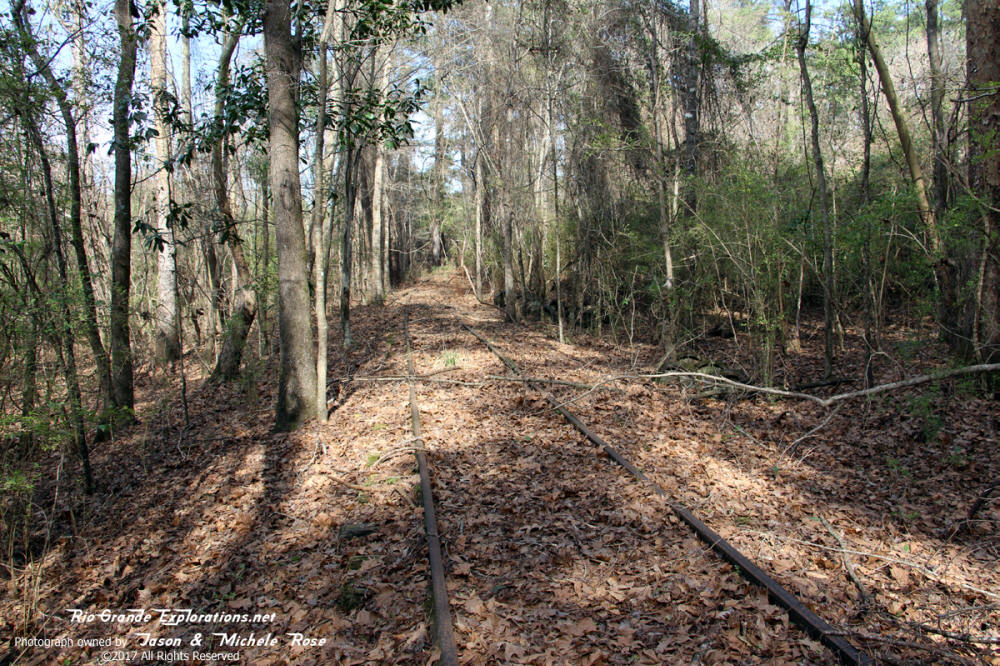 Heading west towards to the tail of the wye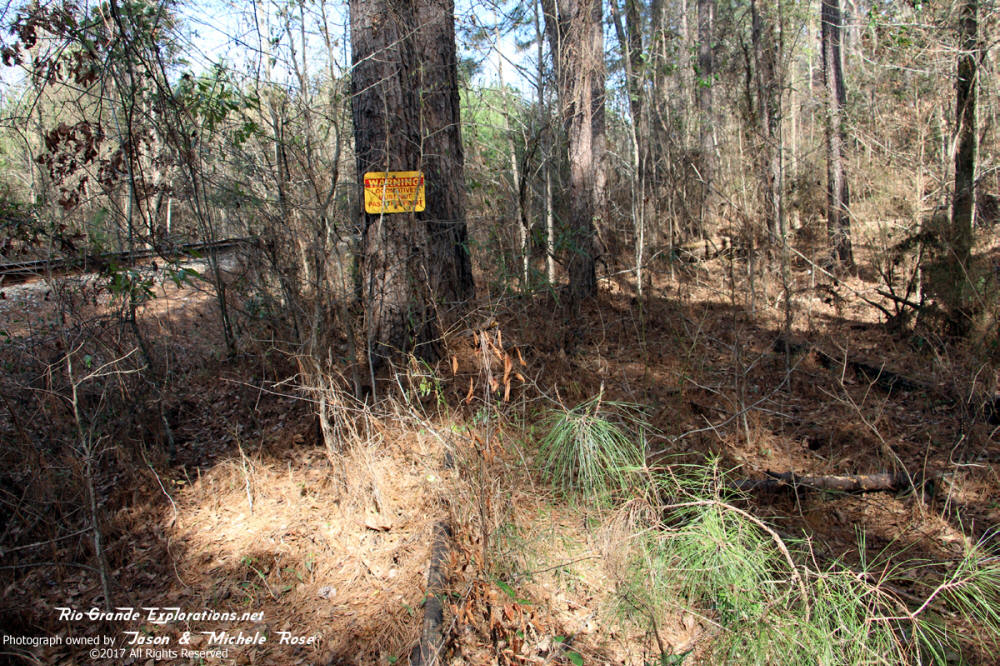 This is the tail of the Switchback Wye.
UP's Lake Charles Subdivision is in the background.